Background
Funtrackers is a family entertainment complex based in Corpus Christi, Texas. They cater to families, companies, youth groups, schools, parties and any guests who want to have a fun day out at the center. They have different attractions for people of all ages including Go Karts, Arcades, Mini Golf, Bumper Boats, Bungy Domes, Batting Cages, Ropes Courses, and various rides. The center is really all about one thing: fun! Plus they offer a range of fantastic food to complement a great day out.
The Problem
Funtrackers' web design was done externally and as a result, the site hadn't been updated in quite some time. This caused problems for Funtrackers as the only select staff was able to manage the website.
It was difficult for users to find directions to Funtrackers on their website.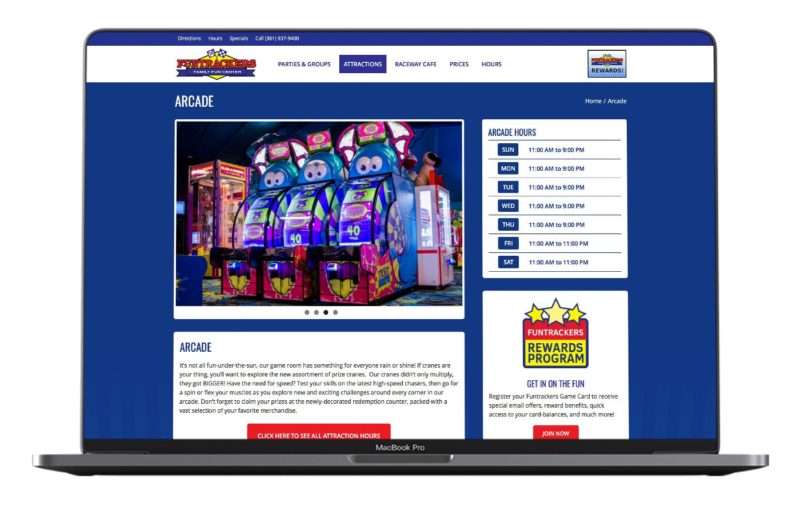 The Result
The new website was more user-friendly. The site was built to eliminate the need for website management. This meant that Funtrackers' staff could spend less time fixing the website, allowing the staff to focus on managing the center.
Request a Demo