Background
Bonkers Fun House is a Family Entertainment Center that is owned by Family Entertainment Group (FEG). As part of an organization-wide digital overhaul, the Bonkers website was updated to reflect the look and feel of the brand, while centralizing all of FEG's companies onto one server. Bonkers Fun House is a family entertainment center in Peabody, MA that provides American food and indoor activities for kids, including a carousel, air hockey, and a maze.
The Problem
Bonkers Fun House had no system to manage their website before merging onto FEG's server. Not only was the website built externally, but it needed Search Engine Optimization (SEO) and a fresh design that fit the brand's look and feel. It was clear that the website needed a new content management system, new content, updated imagery, a brand refresh, and a focus on SEO.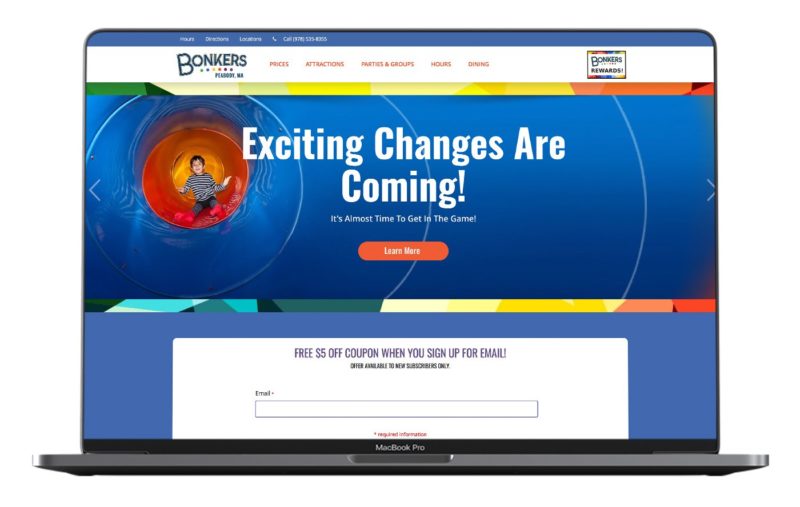 The Result
Not only did Rocket Effect smoothly merge Bonkers Fun House onto FEG's server, but we streamlined the website management, making it more user-friendly and professional. We also updated the website's look and feel to match the brand and made it easier for customers to explore the website, gain VIP rewards, make inquiries and booking parties at Bonkers.