One Platform, Endless Control
Managing a zoo or wildlife attraction can take its toll on anyone. From animal care, managing encounters with your animals, managing tours to staff management, zoo advertising, and more. It is a lot. Rocket Effect is carefully designed to automate your zoo advertising, marketing, and management so you can focus on what really matters – being there for your guests and your animals. Our sales and marketing automation tool frees your mind to make the guest experience a priority.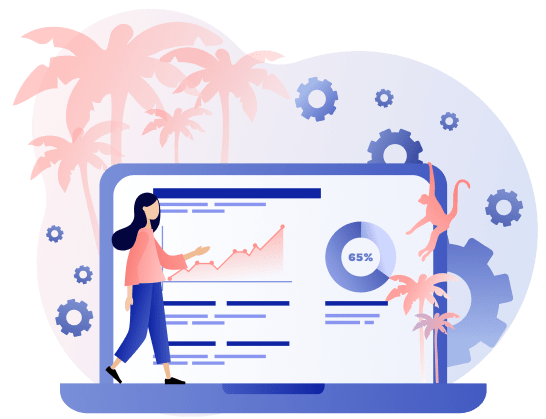 Zoom to the Cloud With Rocket Effect
Managing activities at your zoo attraction is a bit more complex compared to other attraction centers — even more complex in a post covid world. To stay successful, you need software that really understands the unique zoo business. Join the leading attractions using Rocket Effect to effectively manage your marketing campaigns and boost sales. You can monitor your entire zoo and wildlife attraction marketing campaigns from one custom personalized dashboard. You can also manage capacity at your zoo using timed ticketing, and streamline arrival flow and transactions at the counter with an intuitive and functionally versatile platform. From a seamless online booking, arrival admission to an intuitive zoo management software, our software takes the burden of managing a zoo off your shoulders allowing you to focus on giving your guests the best animal encounters ever!
Drive Irresistible Campaigns
Make seasonal and timely promotional campaigns part of your comprehensive zoo marketing strategy. Whatever your goals and targets are — whether it's to attract more guests to your zoo, increase your contact list, or boost membership subscription — you can create irresistible long-term and short-term promotional campaigns for your zoo advertising. Our platform enables you to launch and monitor promotional campaigns across different channels including email, social media, SMS, ads, website, and more from one personalized dashboard. You can also boost conversion by creating a sense of urgency with time-sensitive promotional campaigns. Care to be a bit more flawless? Our zoo promotion software allows you to test your promotions before you launch.
Custom Web Development
More than words, a strong visual presence is crucial to the success of your website design investment. Chances are high that your guests will visit your website first before they visit your zoo center. Because of that, you must ensure that you give them excellent impression. Rocket Effect enables you to maximize your digital presence and convert more customers with the best website design.
Geographical Targeting: One Website, Dynamic Content
Multiple locations, same brand? Not to worry. Whether it's a different language or unique promotional campaigns, we can tailor dynamic content on your zoo website to a specific audience base. Some features of our zoo website design approach include:
High-quality graphics, images, and videos of your zoo
Optimized for fast loading pages
Reliable payment gateways for payments and booking
Compatible across various browsers and devices
Optimized for great user experience on mobiles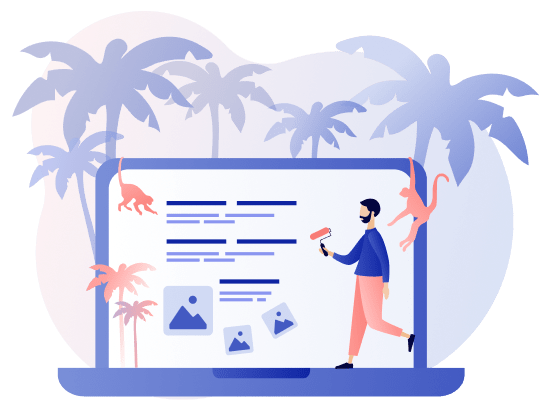 You can choose from any of the existing zoo website templates. Need something custom? We are happy to receive your request.
Get More Happy Guests For Your Animals
Your zoo ticketing software is a conversion tool for most of your digital marketing efforts. It needs to be fast, responsive, and user-friendly with a modern user interface. Our platform is designed to make the online and offline ticketing experience seamless and enjoyable for your guests. Using timed ticketing, Rocket Effect enables intuitive management of complex schedules and capacity between different areas of your zoo.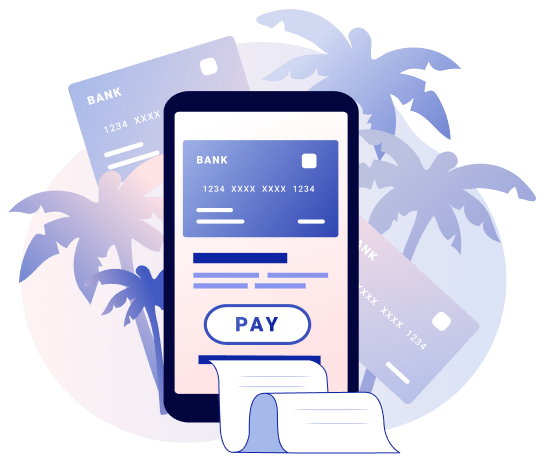 Always Make A Good First Impression… At the Counter
We've integrated the APIs of some of the leading POS software providers to build an intuitive and functionally versatile platform for zoos and wildlife attractions. Some of our integrated POS software providers include Intercard, Clubspeed, Sacoa, Brunswick. Through these integrations, we've designed an intuitive platform that performs transactions at lightning speed. Payments for food, beverages, and other packages can be accepted using multiple payment options. Our goal is to remove bottlenecks and reduce wait lines at the zoo POS counter.
Membership Programs
Turn zoo visitors into members with custom-built membership programs. Offer tailored long-term rewards, ongoing benefits, and discounts; while you capture their payment details for automatic monthly or yearly billing. It's simple to build and launch using Rocket Effect.
A Comprehensive Zoo Marketing Strategy
An actionable plan turns any dream into reality. Not sure where to start? Our marketing consultants will provide all the resources, skills, tools, and help you need to build a comprehensive zoo marketing strategy. You'll stay organized, enhance your marketing campaigns, and maximize your sales!