Cruise Your Marketing Campaigns Like A Pro
Ready to attract more visitors, and increase go kart revenue? Then take your marketing to the next level with Rocket Effect's marketing automation tool. Our cloud-based platform helps you stay organized while driving killer marketing campaigns for your go kart center. Whatever your marketing goals and targets are, we will help you devise a result-oriented go-kart marketing plan for sustainable success. After which we will automate the process and allow it to run with little or no supervision.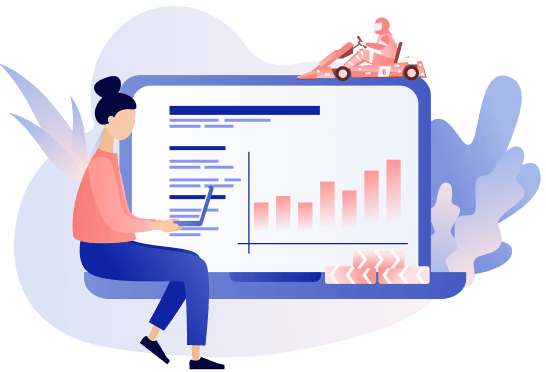 Get More Happy Faces On Your Tracks
Most of your digital marketing efforts are to get more users to book sessions at your center. To be effective, your go kart booking software needs to be fast, responsive, and user-friendly with a modern interface. Birthday and party booking is a big part of your go kart business. Give your guest an unforgettable ride with special party packages and offers. From the go karting book online process, arrival check-in, to the exciting ride they've been waiting for; we back you to make the ride sensational! To book go karting sessions for parties, Rocket Effect integrates a digital waiver that allows party hosts to share links to party attendees. They can sign waivers online before they arrive at the venue.
Through integration with reliable payment gateways, we specialize in removing bottlenecks in the payment collection and booking sales process. Give your riders a good first and lasting impression through the booking process, and get more happy faces on your tracks!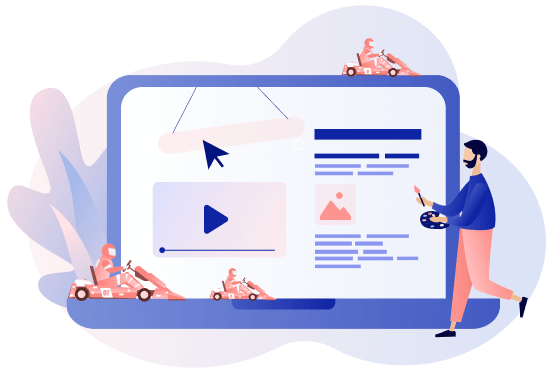 Website Design
Because most riders will visit your go kart website first before they land on your tracks, you have a chance to put up your 'best act.' First impressions they say last forever. Simply building racing go kart websites is not enough. It really comes down to your industry knowledge about go kart centers and your ability to incorporate that knowledge in your design. That is why we ensure that your go kart selling websites mirror the fun, excitement, and excellence of your tracks. Features of our custom website design include:
Reliable payment gateways
Fast and responsive
Compatible across multiple browsers and devices
Mobile-friendly
Pop-up initiatives
And more!
Our karting websites are built by the best web developers with up to 20+ years of experience in the family entertainment business. New website or a redesign of your old one? Feel free to choose from any of our karting website templates for your website design.
Drive Campaigns Like A Pro
Integrate seasonal promotions into your larger go kart marketing plan. Whatever your promotional goals and targets are whether it's to boost membership subscription, attract more customers to your tracks, or increase your contact list – you can build and launch top-notch promotional campaigns using Rocket Effect. Build long-term or short-term promotional campaigns and share across various marketing channels including website, SMS, social media, email, ads, landing page, and more. Drive sales and boost conversion using time-sensitive promotional campaigns that disappear from the user's account after some time.
Stay Organized, Maximize Your Sales On One Platform
Having and sharing fun is at the center of everything you offer as a go kart center. We want you to wait for your riders at the finish line with enough confetti. It's possible with Rocket Effect. Automate your go-kart marketing and management so you can make fun a priority on your karting tracks. Get ready to exceed riders' expectations and beat competition with ground-breaking technologies.