One Platform, Endless Potential
We are glad you've opened your escape room, now we want to help you take it to the next level. More than providing a booking system, Rocket Effect helps you attract and retain customers, improve your customer service, and run top-notch marketing campaigns. We back you with modern technologies and a robust set of tools specifically designed to enhance the escape room business. We will grow your sales and boost revenue with faster, secure, flexible, and easily scalable Cloud-based solutions. Get an easy way to monitor your online booking, scheduling, reminders, payments, marketing, and staff management from one personalized dashboard. It's intuitive, user-friendly, and effective.
Earn More Through Automation
You do not want to spend the majority of your time managing a booking calendar. Rocket Effect is a one stop software solution that integrates seamlessly with your escape room booking software and allows you to manage multiple time slots and multiple players. You can also monitor and manage all your bookings and payments – online and in person – in one place. For improved usability, allow customers to make payments through PayPal, credit card, and debit
card, as well as bookings with no up-front deposit. Some key features of our escape game booking software: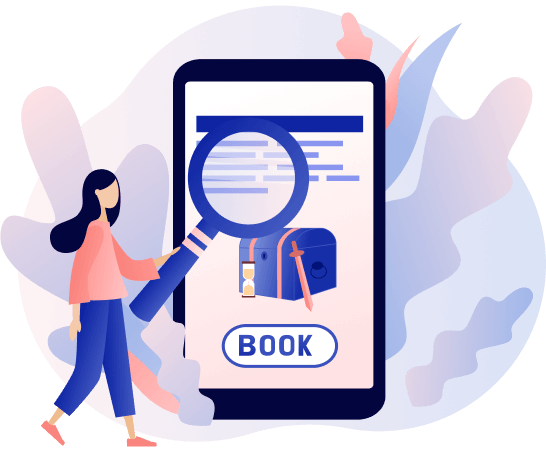 Flexibility: Because we care about the unique needs of each escape room, our platform offers limitless flexibility. From choosing your pricing options, type of customer details collected during booking, different language options, custom design interfaces for users, multiple payment methods, to integrated email marketing software for custom emails – and more! Rocket Effect offers limitless possibilities for improvements of your systems.
Intuitive user interface: Whether you are looking for a booking software for your new escape room, or looking for a change from your current one, our platform offers intuitive user interface, for improved usability. You can easily teach a new staff how the system works, change payment methods, set up a timetable for a new room, and more.
Website integration: You don't have to send your customers to a third party website to make escape room ticket booking or payment. To give your guests a seamless and enjoyable booking experience, we help integrate your booking system on your website.
Mobile friendliness: With the number of mobile users growing by the day, a mobile friendly escape room booking software is no longer optional – it's a must have. Boost conversions and sales by giving your guests a well optimized mobile-friendly app for booking. Allow them to change a booking, buy gift cards, view booking history, and more.
Admin App: Our platform can also be designed for you to manage your bookings on the road. Receive notifications of new bookings, manage all your bookings, edit, cancel, reschedule, add new clients, and more.
Automation: Immediately a booking is made, Rocket Effect automatically transfers collected customer details to your internal database where it will be used for future marketing campaigns. Our platform is automated to run in the background with as little of your time as possible.
Plugin support: Because we care about the unique needs of different business owners, Rocket Effect is designed to integrate easily with different APIs and plugins. Whatever you want – whether it's a "Book Now" button on your Facebook page, to let your customers pay via PayPal, or send essential data reports to your management software – our booking system supports the necessary plugins.
Security: We are the software specifically designed to enhance escape room management. As a cloud-based platform, you can be certain that your customers' private data is protected. We offer continuous security upgrades to keep your system
secure as a Forte Knox. Running server-based software? We can help you make a smooth migration to the cloud.
Email and SMS notifications: Text and email notifications are the channels to stay in touch with your guests and to bring them back for more. We can set up your escape game booking software to send you and your customers notifications in real time from the moment a booking is made. You can always change this preference.
Data export and reporting: Monitor and export your data reports in a suitable format anytime, anywhere!
Our platform is designed to integrate easily with other APIs. Whether you have custom APIs or you need a mobile version developed for your managers to carry around, we are happy to build a system perfectly tailored to your unique escape room.
Our platform is designed to integrate easily with other APIs. Whether you have custom APIs or you need a mobile version developed for your managers to carry around, we are happy to build a system perfectly tailored to your unique escape room.
Escape Competition Through Automation
We will enhance your escape room ticket booking, boost your revenue, and cut down abandonment rate through an automation system. Automate repetitive admin tasks such as booking confirmation, follow ups, reminders, rescheduling, so you can focus on giving your customers the best experience. Benefits of using Rocket Effect include:
Avoid costly admin errors
Improve convenience and usability
Have a comprehensive customer database for future marketing campaigns
Save time
Rocket Effect is a software you can trust to handle your escape room bookings.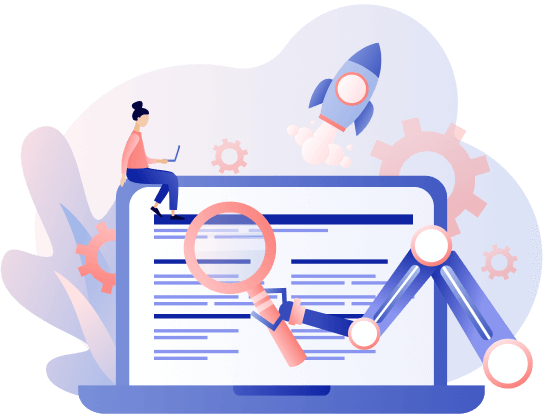 Professional and customized look for your website
Professional and customized look for your website. Feel free to choose from our beautiful escape room website templates to fit your company brand. Features of our escape room websites include:
Fully responsive
Reliable payment gateways
Intuitive and user-friendly
High-resolution graphics, images, videos to mirror the fun of your games
And more
Stay Organized, Escape Competition With Modern Technologies.
Digital times call for digital measures. Customers prefer to see available time slots and book games on their smartphones or mobile devices, rather than calling a business to book a game. Increase sales and boost revenue by embracing the limitless potential of a reliable software specifically designed for escape room bookings, marketing, and management.
Have more custom needs? We are happy to receive your request.